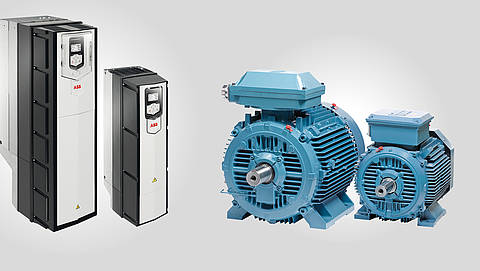 Electrical components
Reliable and energy-efficient
We're a knowledgeable provider of all types of electrical components – from complete electric motors to frequency converters to control cabinet components. Best of all, we have the strong long-standing supplier relationships needed to get all our products to you in very little time.
A selection from our product range:
Electric motors: Through our partnerships with numerous big-name manufacturers of electric motors, we can supply solutions perfectly matched to your requirements including low-voltage motors, high-voltage motors, hazardous-area motors, ABB servo motors, ABB brake motors, ABB permanent-magnet motors and many more.
Frequency converters: Come to us for the full range of ABB products, including product families in the power range of 0.18 kW to 5,600 kW, ABB component drives, ABB standard drives, high-performance servo drives, ABB machinery drives and much more.
Control cabinet components: Control cabinets, control panels, control consoles, housings, switching devices, transformers, power supply units, operator controls, industrial electronics, installation materials and much more.