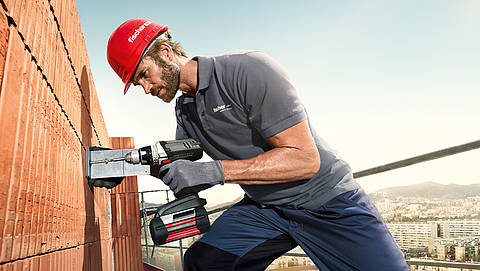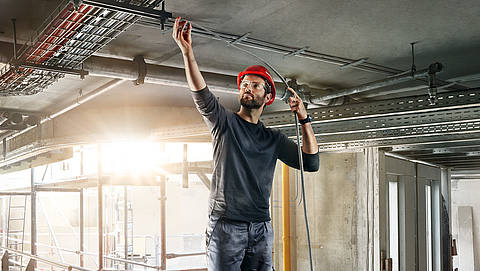 Optimum fastening solutions
Fastening equipment and materials are used to mount structures to components made from varying substances. They include tools and fasteners such as bolts, dowels, screws, rivets or adhesives.
Blumenbecker offers a wide range of fastening solutions for numerous applications, including:
Steel anchors
Heavy duty fasteners
Hollow wall anchors
Electrical fasteners
Plumbing fasteners
Scaffold anchoring and eye bolts
Window frame fasteners
Insulation fasteners
Drills
Tools
Screws and bolts
Our services
High storage capacity and fast delivery
We have a total display space of 11,000 sqm, spread between our eight locations throughout Germany, with a correspondingly high storage capacity. We keep a large number of articles for your daily needs in stock on the premises.
Our logistics centre in Beckum has a high storage capacity for 1.500 pallets, and is equipped with a highly modern packaging line and an automatic reordering system for the whole article range, ensuring that all of our branches enjoy a constant supply of parts. It also means that the stock available in our various branches is always up to date. Moreover, we offer a 24-hour service for 100,000 articles.
Blumenbecker offers a wide range of services for its fastening technology. Our most important service, though, is probably pre-sales consulting. We work with you to analyse individual requirements and develop the solutions that consider not just your technical needs but your budget as well. Our goal is always to supply the best-possible solution for you.
You want to buy fastening technology and other industrial supplies online?
With the Blumenbecker Webshop you have access to over 500,000 articles from the fields of occupational safety, factory equipment, power tools, hand tools, welding technology, measurement, industrial technology and garden and construction technology.
Once registered, you can order your products quickly and easily.