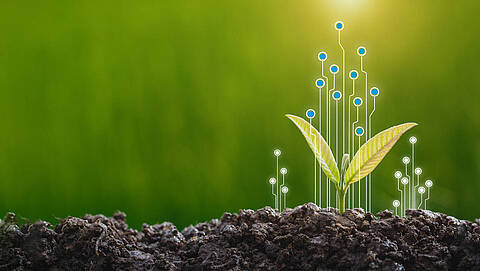 Sustainability Report 2022
Blumenbecker publishes first sustainability report 2022
The Sustainability Report takes stock of our sustainability activities and describes the sustainability goals for 2023.
Our responsibility towards current and future generations is at the heart of this report. We believe that responsible thinking and actions must be embedded in our corporate culture in order to leave a livable environment and prosperity for our children and grandchildren.
In the field of environment, ecology, and sustainability, we actively contribute to conserving our natural resources and reducing the burden on ecosystems. Since 2010, we have been digitizing our business correspondence, and since 2017, we have implemented a waste disposal concept at our Beckum location. Our products are known for their high quality and durability, and we support their sustainability through our after-sales service and spare parts service.
We have published group-wide guidelines for occupational safety and environmental protection and established a Code of Conduct that describes the desired behavior in business operations, internally and externally, with our business partners. The Blumenbecker mission statement with its 12 guiding principles forms the basis for our daily actions.
Since 2017, we have dispensed with Christmas gifts for our customers and instead donated to sustainability and people in need. In cooperation with the Strahlemann Foundation, we have created a career orientation room, known as a Talent Company, at the Beckum secondary school to support children and young people.
The Blumenbecker Group assumes responsibility for its employees and is committed to a sustainable society, among other things through the Marianne Blumenbecker Foundation.
Download Sustainability Report 2022