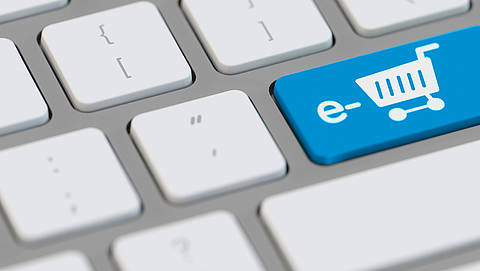 Save costs and optimise your processes
E-procurement for C-parts greatly simplifies administrative processes, as the order process is carried out locally by employees at their workplace, and the requestor and the purchaser are one and the same person. This minimises incorrect orders, transposition of numbers, and misrouted items, while shortening delivery times. By mapping the entire order transaction electronically, the payment process is also easier to monitor and check. This takes a considerable amount of strain out of the purchasing process and accelerates the course of procurement.
Example calculation
Our offer
We provide comprehensive support in setting up your e-procurement system
Advice on configuring a stock list
Integrating our software into your system
Entering the data
Training your employees
Assistance in incorporating other suppliers
Our eproc.III e-shop system is available in various expansion levels, depending on your wishes and requirements and can be integrated directly into your operational processes. We analyse your purchasing processes jointly with you, to enable us to classify your demands and propose the optimum solution for your needs.
Multiple supplier catalogue under a single user interface, integrating virtually all suppliers into the order management process
Connection to sap, for example with import of centrally stored order or budget limits from SAP
Connection to existing e-procurement systems via an OCI interface
Choice of data transmission by Edifact, e-mail, FTP or web services
Scalable: eproc.III grows with your requirements
Your individual e-procurement-solution
We can offer you our "eproc.III" e-shop system with various levels of capability in line with your needs and wishes:
The standard shop provides online access to more than 100,000 articles. It has an easy-to-use article search facility and a wide range of printing functions, and offers convenient filling of the shopping cart.
Upgrade Level 1 allows the creation of customised prices and catalogues. Various catalogue views are available; OCI access to external shop systems is possible.
Upgrade Level 2 also includes budget / cost centre administration and statistical analysis functions. It allows the lodging of function rights and the generation of lists of favourites.
We can integrate each of these e-procurement solutions individually into your operational processes. In doing so, we work together with you in analysing your purchasing processes and classifying your needs, and then present our proposal for the optimum solution.
Blumenbecker offers you a wide range of e-procurement services. One of the most important of these is a comprehensive consultation prior to the purchase.
We analyse your individual requirements together with you and develop suitable solutions that take into account not only the technical side, but also your budget situation. Our goal is to offer you the best possible solution at all times.
We train the employees of our customers who have decided to use e-procurement in the corresponding software systems.