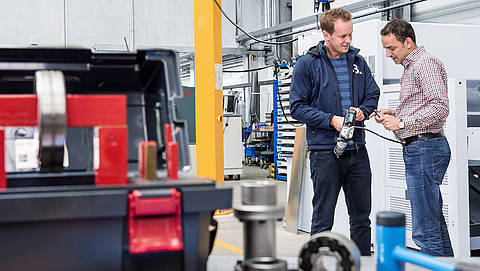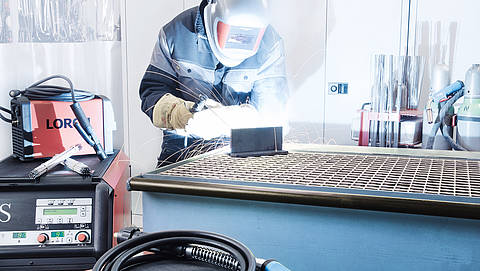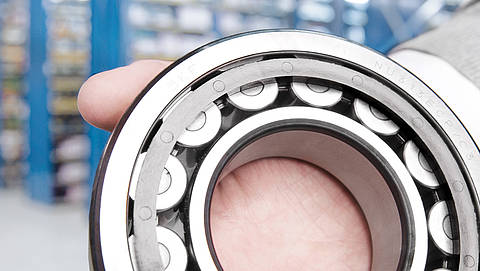 Full product range for industry and crafts
Our state of the art logistics centre in Beckum measures 3,500 square metres and offers a selection of 100,000 articles for industrial needs, ranging from electric tools to welding technology and transport equipment right up to cleaning equipment and spare parts.
The central warehouse supplies all Blumenbecker sites. This ensures that all commonly used products are always in stock. Moreover, we guarantee delivery of 25,000 articles from our catalogue within 24 hours.
In addition, we offer our clients comprehensive services ranging from practical consulting to on site assembly right up to after-sales support (on site service performed by Blumenbecker experts).
TE connectivities/Raychem/ Tyco articles
Opole branch of Blumenbecker Handel i Serwis Sp. z o.o. is the official distributor for Poland of the following products: electrical power products manufactured by TE Connectivity (Raychem brand), electric heating systems manufactured by nVent (Raychem brand) and sealing systems for cable and pipe against penetrations (water and gas tight) produced by Hauff-Technik.
Our activity is based on official distribution contracts concluded directly with the producers. We trade the above-mentioned products since the inception of the first company from the Blumenbecker group in Poland, that is from 2004, and our experience in this field dates back to 1993, when Raychem appeared in Poland with products for the power industry. For many years, we have been the largest distributor of these products in the country.

Professional and experienced staff will assist you in the selection of cable accessories or in exchange of other companies' products offered by us. We will prepare a sales offer that takes into account the size of the inquiry and the specificity of the local market. The level of our inventory allows you to immediately implement almost all of your orders. We realize orders immediately, the rule is delivery on the next day after placing the order.

In addition to purely commercial activities, we conduct training for installers in the field of TE / Raychem cable accessories.
Three-brand strategy
Whatever your budget – we have the right product
So that our customers always enjoy the best quote possible based on their requirements and budgets, we pursue a clearly defined three-brand strategy:
High-quality label brand
Our FORMAT label represents an attractive, high-quality alternative to well-known industrial product names. FORMAT products are made by selected partners in the industry in accordance with our strict quality requirements. More and more professionals work with FORMAT products, because they comply with stringent quality demands and their products are more cost-effective as a result. The high quality standard is directed towards industry, craft trades and commercial users.
Private brands
When you have been in the business as long as we have, you know what your customers want: high quality with good value for money. That is why we have developed our own brand BLUMENBECKER, in collaboration with leading manufacturers. Quality without compromise – that is what characterises all of our products.