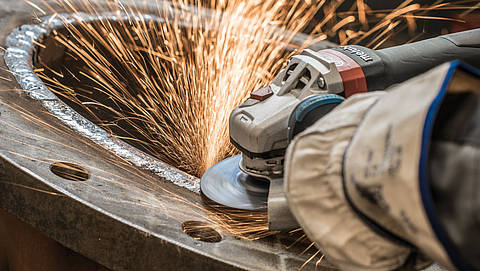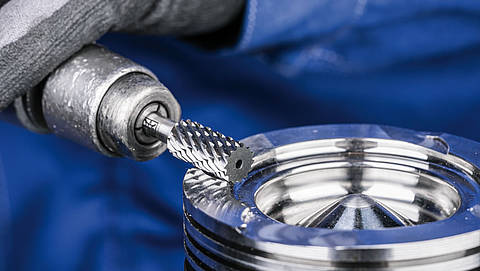 Grinding and cutting technology
Our product range
We offer you all tools for industrial needs, from grinding wheels, lapping and polishing pastes to roughing and cutting wheels. In order to get an overview of our large selection of articles, you can request our catalogue "Premium Tools" free of charge. In our web shop you can order all articles from the catalogue online.
Grinding wheels

Diamond cup wheels

Grinding wheel dressers

Grinding and cut-off wheels

Grinding media on backing

Grinding mop discs

HM milling points

HSS milling points

Grinding points

Felt polishing tools

Grinding files

Lap and polishing pastes
Our services
Blumenbecker offers a wide range of services for its grinding and cutting technology. Our most important service, though, is probably pre-sales consulting. We work with you to analyse individual requirements and develop the solutions that consider not just your technical needs but your budget as well. Our goal is always to supply the best-possible solution for you.
High storage capacity and fast delivery
We have a total display space of 11,000 sqm, spread between our eight locations throughout Germany, with a correspondingly high storage capacity. We keep a large number of articles for your daily needs in stock on the premises.
Our logistics centre in Beckum has a high storage capacity for 1.500 pallets, and is equipped with a highly modern packaging line and an automatic reordering system for the whole article range, ensuring that all of our branches enjoy a constant supply of parts. It also means that the stock available in our various branches is always up to date. Moreover, we offer a 24-hour service for 100,000 articles.
Are you looking to purchase our grinding and cutting technology products online? The Blumenbecker Webshop offers over 100,000 occupational safety products, plant equipment, power tools, hand tools and industrial equipment. Once you've registered, you can order your items easily and quickly.