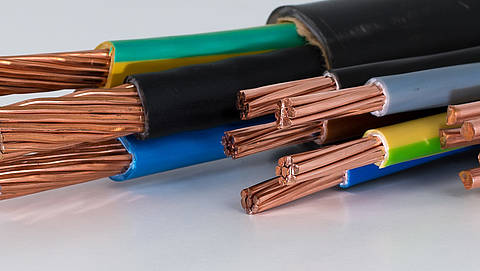 TE Connectivity
Opole branch of Blumenbecker Handel i Serwis Sp. z o.o. is the official distributor for Poland of the following products
Electrical power products manufactured by TE Connectivity (Raychem brand):
cable accessories (joints and terminations for LV and MV)
surge arresters
insulation systems (WAP)
products for high voltage (WN)
Electric heating systems manufactured by nVent (Raychem brand):
heating cables (self-regulating, fixed-resistance, heating mats)

thermostats and controllers

accessories for heating systems
Sealing systems for cable and pipe against penetrations (water and gas tight) produced by Hauff-Technik:
sealing of cable culverts

seals of pipe culverts

other on request
In the above sections, our activity is based on official distribution contracts concluded directly with the producers. We trade the above-mentioned products since the inception of the first company from the Blumenbecker group in Poland, that is from 2004, and our experience in this field dates back to 1993, when Raychem appeared in Poland with products for the power industry. For many years, we have been the largest distributor of these products in the country.
Professional and experienced staff will assist you in the selection of cable accessories or in exchange of other companies' products offered by us. We will prepare a sales offer that takes into account the size of the inquiry and the specificity of the local market. The level of our inventory allows you to immediately implement almost all of your orders. We realize orders immediately, the rule is delivery on the next day after placing the order.
In addition to purely commercial activities, we conduct training for installers in the field of TE / Raychem cable accessories.