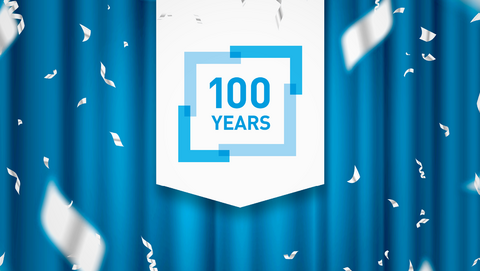 0 like 100 years of Blumenbecker
Tradition. Passion. Vision.
The time has come: Blumenbecker is 100 years old. We look back on an exciting and successful company history. We look ahead to the interesting projects and challenges that lie ahead. A big thank you to our partners, without whom 100 years of Blumenbecker would not have been possible.
Many thanks
For your loyalty
For your trust
For our constructive and sustainable partnership
Commitment and hard work have always been the hallmarks of the Blumenbecker Group.
Bernhard Blumenbecker demonstrated this as a young boy. One Sunday, when Bernhard's grandfather started shovelling coke into the cellar after it had been dumped in front of the hotel, Bernhard got his little shovel and helped out. Unfortunately, he was already wearing his lime green suit for the Sunday walk, which of course was quickly covered with a layer of black coal.
100 years of Blumenbecker
A timeline with lots of information and photos about the development of the Blumenbecker Group can be found on our anniversary page.
Show more