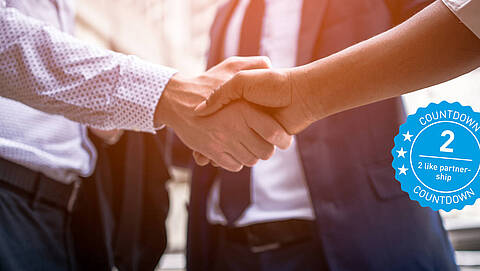 2 like partnership
A long-term cooperation
A partner you can rely on. This wish could come from a dating portal - but it doesn't have to. Even in business a trusting relationship is the basis of a long-term cooperation.
"We are interested in long-term customer relationships with our customers and constructive, robust partnerships (...). In a stable partnership, there are more opportunities to demonstrate our various strengths," can be read in the Blumenbecker Group's mission statement under guiding principle 4 "long-term partnership with customers".
What are the Blumenbecker Group's strengths? Listening, advising and offering customers individual solutions - in the desired quality and on time. In this way, Blumenbecker helps its clients to increase their productivity in the best possible way. Of course, this is only possible with committed employees who contribute their know-how to the respective projects. Numerous reference projects show that customer relationships are successful and long-lasting. Satisfied customers ensure the long-term success of the Blumenbecker Group - for 100 years now.
Relations with suppliers are also fair and based on partnership, and the principles of sustainable business are followed. After all, price is not the only decisive factor - quality and service are equally important.
Or - to use the words of the former German Federal President Johannes Rau: "Say what you do and do what you say" - works professionally; privately, too, in most cases.