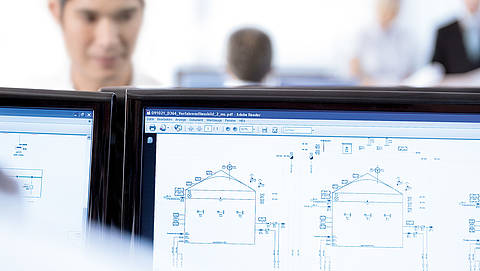 B_CON switchgear configurator
Configure switchgears online
Our online configurator for switchgear systems allows you to select various design options based on your own individual specifications. Using this preselection the CAD tool EPLAN P8 then automatically produces the circuit diagrams, while the system also generates the page overview, parts list and terminal diagram.
The final result is a PDF document containing all the details needed. You can use this to request a quotation from us. The generated P8 project can subsequently be opened in EPLAN for further editing.
If you are interested in our B_CON switchgear configurator and you would like to convince yourself of the benefits that faster turn-around times and improved engineering can bring, please get in touch with us. We will also be pleased to prepare a quotation that meets your specific requirements.